"We believe the wonderful powers of Malas, Rudrakshas & Gemstones belong to everybody."
Rudraksha & Sacred indian Woods Mala Collection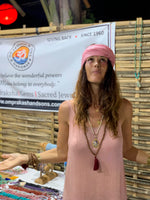 Malas & Bracelets
Malas & Bracelets Hand Made With Love
Our Handmade soul creations, be it Malas, Bracelets, Rosaries or Necklaces, have appealed and enticed spiritual seekers and curious explorers alike, since 1960. Om Prakash & Sons prides itself in being the hallmark of quality.  Every piece of jewellery at our workshop is crafted using Natural, Unheated and Untreated Gemstones, so that, the wearer is right able to use the magic held in the stone. Our goal is to empower you, so you can cultivate a life of presence, intention, and love. With our sacred Mala beads, Rudrakshas and healing crystals and gemstones,  we want to give you the courage to follow your instincts, create a life and style that works for you, and keeps you aligned with your goals.  Shanti Om.
Our Experience
With a lifetime of making and creating diverse range of Malas, Bracelets and Jewelry with quality gemstones, Om Prakash & Sons has something to offer to everyone, all carefully hand crafted. Our designs include different semiprecious gemstones from Carnelian to Amethyst, or any crystal you can think of- believed to be carrying healing and spiritual powers. Our intention and goal is to share with people tools for being more mindful and for creating meditation practices to help them feel more at peace and aligned with who they are!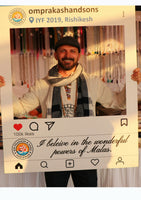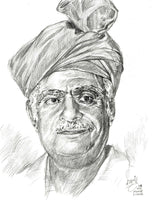 Late Shri Om Prakash Ahuja
Our Founding Father
"Hum faqeero se jo chahe dua le jaaye
Na jaane kal hume kahan hawa le jaaye
Raah me liye baithe hai ek chingaari
Jiska jee chahe diya jala le jaaye…"
Translation
"Sages we are/Blessings are all we got
In a glinting world/in an uncertain tomorrow
The light you look for, we have it kept pure
Whoever longs can take it from
'Us' on the road…"